To favour your relaxation and well-being, the Hôtel Le Saint Cirq has been equipped with a well-being centre with a heated swimming pool.
Its 18 x 3 metres "swimming lane", heated to 28°C, enables you to swim in peace. The "balnéo" area, equipped with underwater hydro-jets, provides a complete body massage. When the weather permits it, we open the glass doors/windows so you can enjoy the warmth of the sun and hear the birds singing…
To round off the experience, a relaxation area Relax in the warmth of the hammam or sauna with its scents of eucalyptus. You'll come out restored and refreshed in body and mind.
The hammam :
Also known as a steam bath, this has regenerating and antiseptic properties. Thanks to its gentle, moist heat perfumed with natural essence of eucalyptus, it brings you a delicious sensation of well-being and freedom.
The sauna :
The sauna provides a feeling of purification. It stimulates blood circulation, soothes muscular pain and provides complete physical and mental relaxation. Sweating in the heat of a sauna not only brings a feeling of well-being, its benefits also enhance your beauty, toxins are eliminated, you skin feels soft, your hair silky, and your silhouette is toned up.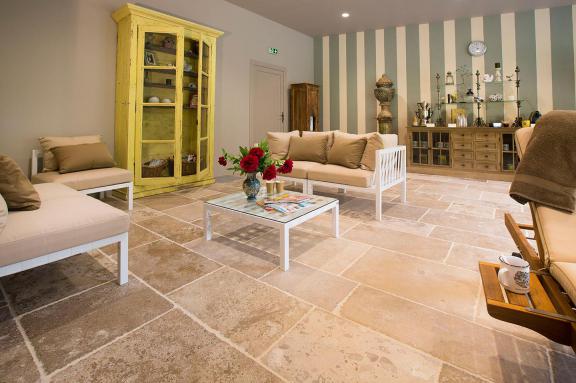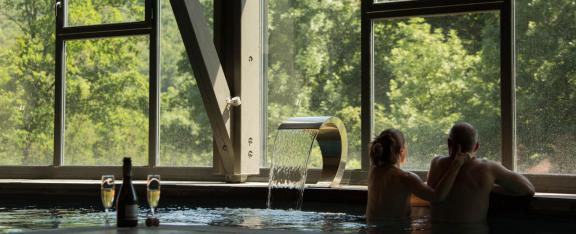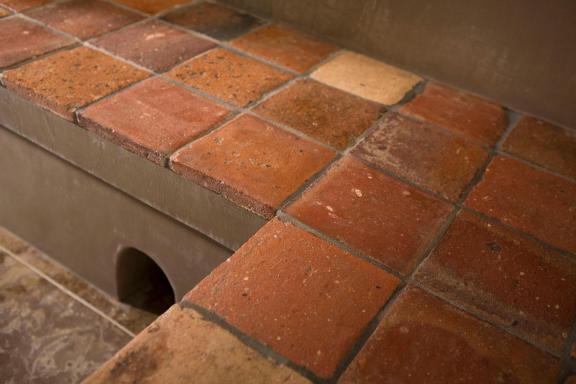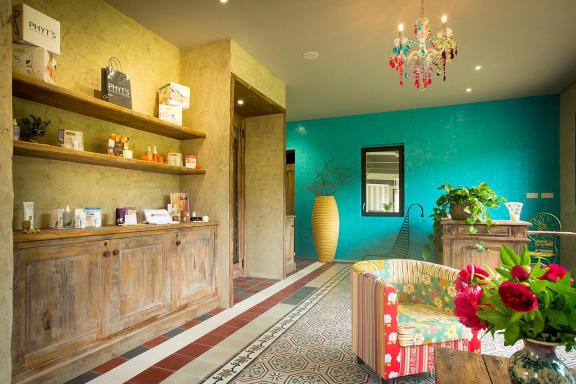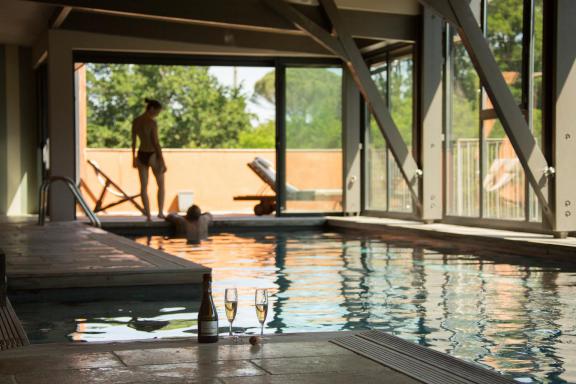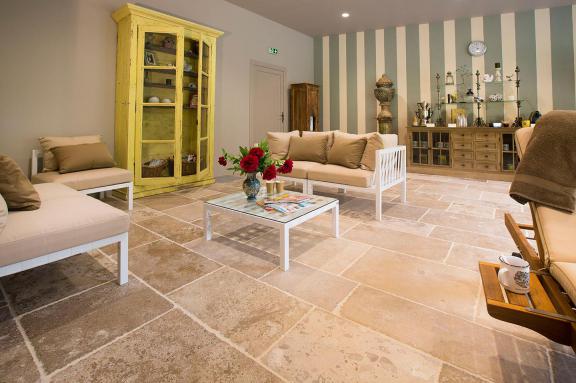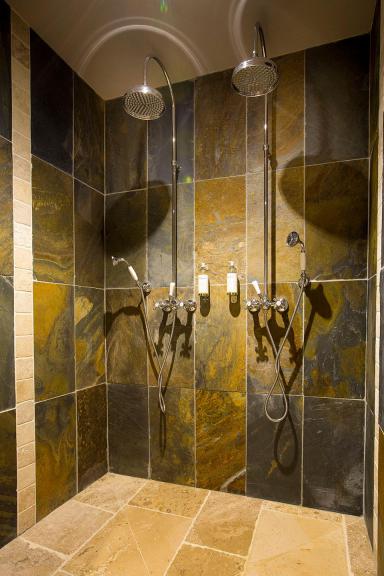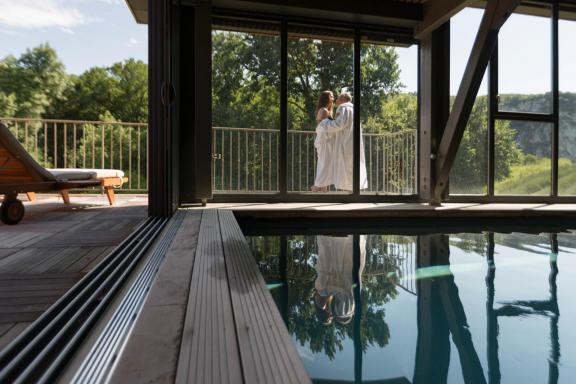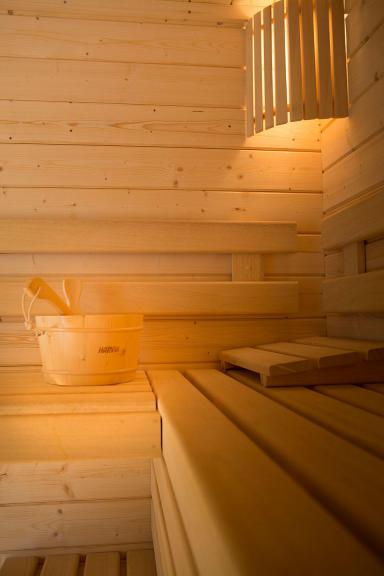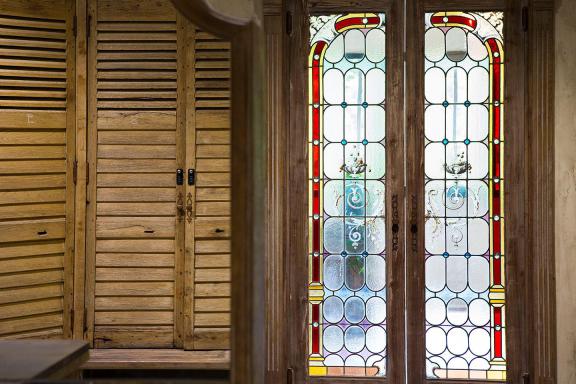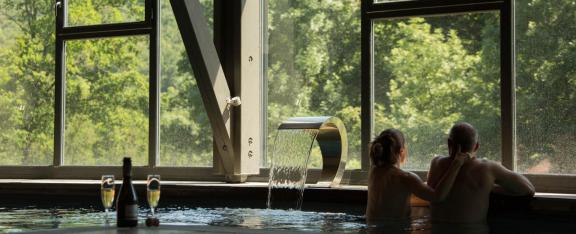 Go further...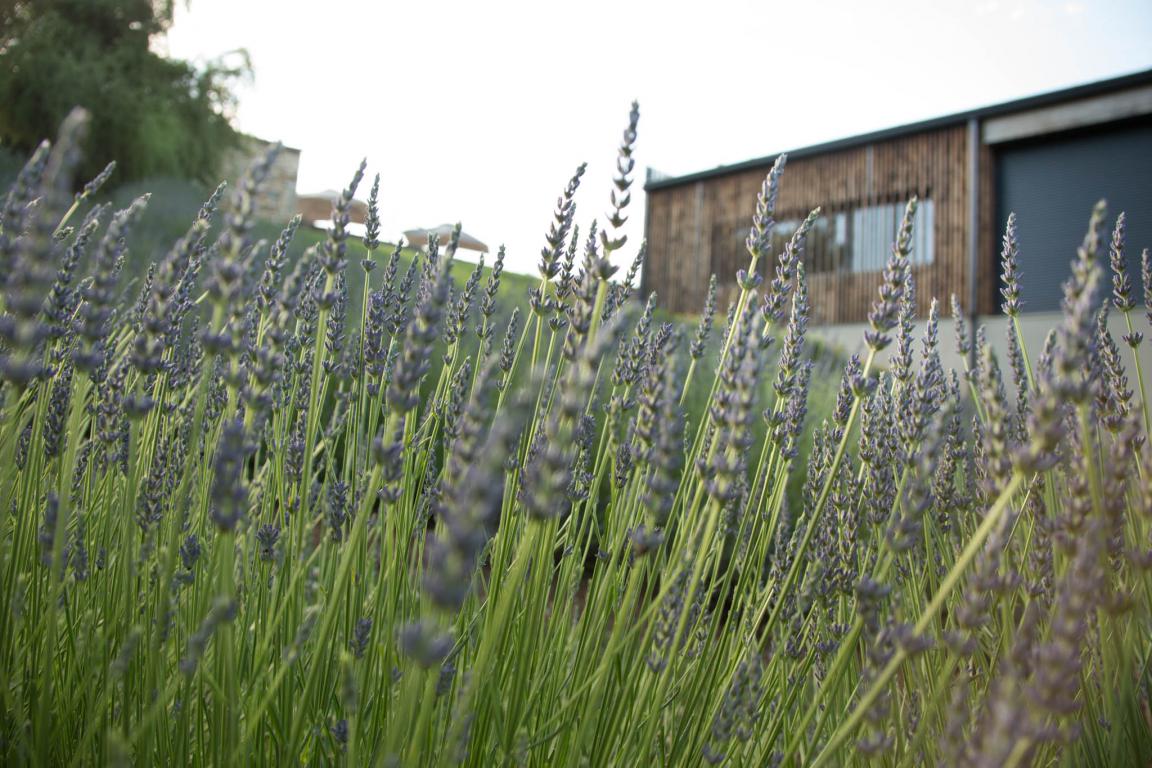 Consultez la carte des soins